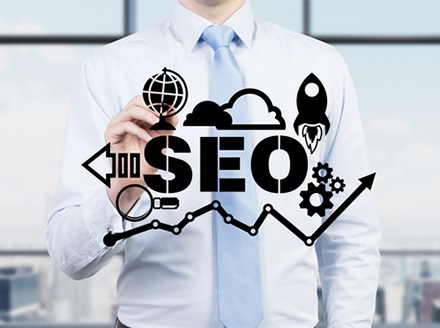 We know how extraordinary your business is and will make your goals our goals. Our SEO Services will send the right visitors to your website to help drive business and increase conversions. Our team has the expertise to help you attract qualified leads for your business.
We can help you drive your potential leads and turn them into paying customers. Our white hat SEO techniques are current with the top search engines, such as Google, Bing!, and Yahoo. We ensure that your website is ready to target and deliver the phrases and keywords that customers search for.
HOW WE HANDLE SEO
To ensure the success of SEO, you must put yourself in the shoes of your customers to discover the things they are searching for, and how they search for it. Our team are certified professionals specialized and equipped of the knowledge and tools of SEO's modern strategies.
We do in-depth and reliable research on the industry you are in as well as your target audience. We uncover the things they search for and how they are searching for it.
Conduct Website Consultations
We will do a thorough evaluation of the current status of your website's SEO, down to the images. We keep track of progress in an organized and clear way so that you can see how your goals are being met real time.
Customize Unique Strategies
All businesses are different and all business websites are too. We customize SEO strategies that suit your businesses needs, budget, and goals.
Link building is one very essential part for you to earn supreme rankings. We will build links to your website, in a natural way.
Unnatural links seen by Google can bring damage to the ranking of your website. If you know that there are unnatural backlinks that cause the drop of your rankings, we can ensure it for you by analyzing links that point to your website and take necessary actions.
Because the local SEO is rising, it is important that your business has a properly set up local platform to serve up all relevant information. Google uses geographic locations when users are searching so it is imperative to have a local presence.